Know exactly how your brokerage is performing
Data is turned into beautiful business insights through charts and graphs
Use prebuilt dashboard or mold to your perfect version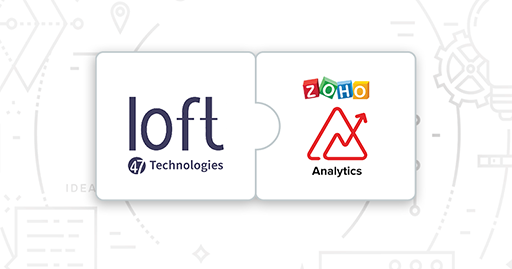 Frequently Asked Questions
How do I set this up?
We can show you how in less than a minute right here: blog
How much does this cost?
The integration is absolutely free of cost for brokerages using Loft47.
What does this sync over?
This integration will take data from Loft47 to Zoho Analytics to create beautiful reports, graphs, and charts and place them right into your Loft47 dashboard.
Can I customize the dashboard?
You absolutely can! Sign into your free Zoho account and choose from a wide variety of different charts and graphs to best suit your insight needs.
Do I need a Zoho account?
Yes, to set up the integration you will need to sign up for a free Zoho account.
Top